Speakers in Order of Appearance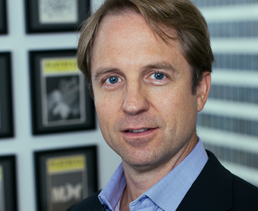 Jeffrey Reynolds — President –
As President, Jeff manages the day-to-day global execution of LRW's "so what?®" business strategy. For more than 20 years, Jeff has advised management teams in the U.S., Europe, Latin America and Asia on strategy, branding, customer experience and operations. He has extensive expertise in retail, financial services, technology, pharmaceuticals and packaged goods. Jeff completed his BA at the University of Kansas, and his Master's degree and doctoral work at Northwestern University, where he taught and received a University Fellowship.
---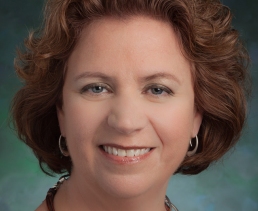 Joan Lewis – LRW Board of Directors –
Joan was named to LRW's Board of Directors in November 2015. Ms. Lewis worked with P&G for 27 years in positions of distinction, including Officer On Special Assignment and Global Consumer and Market Knowledge Officer. At P&G, she directed a streamlined product launch cycle, a shopper insights strategy initiative, and a reengineered approach to brand-building. She was named by Advertising Age as one of the "Top 25 Women to Watch" in 2010. She received her BS from Miami University of Ohio.
---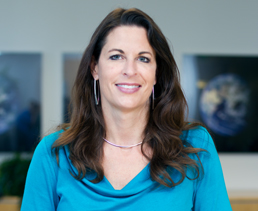 Hillary DeCamp – Senior Vice President and Global Director of Marketing Science & Methods –
Hilary has 25 years of experience in all phases of marketing research design and analysis with an emphasis on advanced analytics. Hilary leads a group of internal consultants whose main responsibility centers on maximizing the impact of research through intelligent design and strategic analysis. Hilary received her Master of Marketing Research degree from the University of Georgia and earned her BA, summa cum laude, Phi Beta Kappa, in Quantitative Psychology from UCLA.
---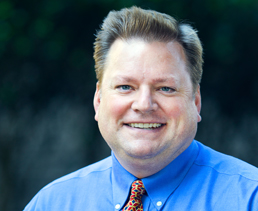 Bryce Quayle – Senior Vice President, General Manager –
Bryce has over 20 years of experience in marketing research, consulting, strategy development, and brand management. He founded and leads LRW's Philadelphia office. Prior to working at LRW, Bryce was an Executive Vice President in the Brand & Communications practice at GfK and management consultant at McKinsey & Company. Bryce has a BS in Economics from the Johns Hopkins University and an MS in Management from the MIT Sloan School of Management.
---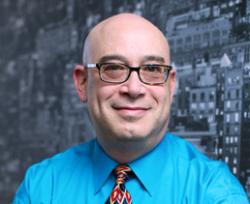 Eric Asch - Executive Vice President, General Manager —
With over 25 years of experience in consulting, market research, strategy development, and competitive intelligence, his expertise covers a range of product and service categories. Prior to joining LRW, Eric was Director of Market Intelligence and Decision Support with U.S. WEST and later, Qwest. He has also held positions with Conway/Milliken & Associates and the Gallup Organization. Eric holds an MA in Organizational Management.
---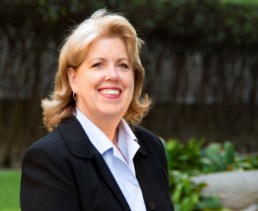 Debbie Doupé — Senior Vice President, New Business Unit Success –
Debbie uses her over 25 years of marketing research experience to help our newest business units succeed quickly. Her research and consulting experience spans a wide range of industries, including technology, retail, pharmaceuticals, hospitality, telecommunications and packaged goods, among others. Prior to joining LRW, Debbie worked at Grey Advertising. She has a Bachelor's degree in Economics from Whitman College and a Master's degree from Thunderbird School of Global Management.
---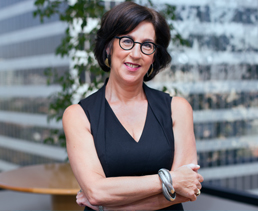 Miriam Alexander – Senior Vice President and General Manager, Qualitative –
Miriam has spent over 20 years using qualitative research to understand consumers and to leverage insights into actionable, pragmatic guidance. She has pioneered methodologies and holds a patent for an online approach she developed. Miriam joined LRW from The Knot Inc/XO Group, where she was VP, Head of Insights and Analytics. She has worked on both product development and marketing issues. Miriam is a pop culture junkie and a graduate of Wellesley College.
---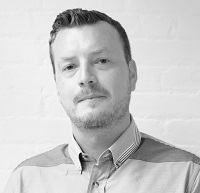 Nick Priestley – General Manager, LRWTonic –
With a client-side background in media research, Nick joined the youth specialist boutique agency Tuned In in 2008. Soon rising to Managing Director, he spearheaded the agency's online qualitative and communities offering and guided its international expansion with the launch of a US office in 2013. When Tuned In merged with Spring Research in 2014 to form Tonic, Nick became CEO. He still oversees the agency's key client relationships across a wide range of sectors.
---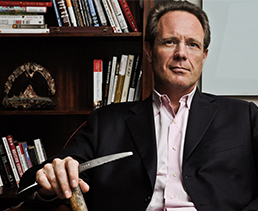 David Rabjohns – Founder, LRWMotiveQuest –
David Rabjohns is the founder of LRWMotiveQuest, a technology enabled research & Strategy Company. Prior to starting LRWMotiveQuest in 2003, David was the youngest ever account planning EVP at Leo Burnett. David has also worked in marketing and strategy positions at IBM (UK), PepsiCo (Aus), Saatchi & Saatchi (UK) and McConnaughy (US).
---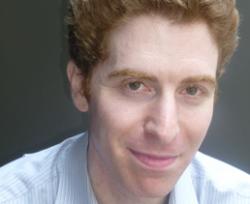 Jeremy Sack, PhD — Executive Vice President, General Manager and Founder, Pragmatic Brain Science Institute® –
Jeremy advises companies on how to win consumers' hearts and minds and build stronger brands, products, services, and experiences. He has 12 years of consumer and B2B experience across most major categories including retail, financial services, healthcare, food service, CPG, and others. Jeremy received his PhD in Social Psychology, specializing in unconscious attitude research, from UC Santa Barbara.
---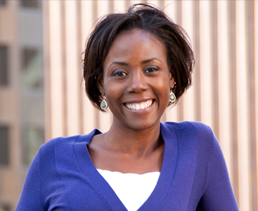 Collette Eccleston, PhD – Vice President, Pragmatic Brain Science Institute® –
Collette has over 10 years experience conducting behavioral science research. Her work spans a wide range of consumer and business product and service categories, including retail, financial services, durable goods, and automotives. Prior to her career in market research, Collette was a professor of psychology at Syracuse University. Collette received a BA in Psychology from Columbia University and a PhD in Social Psychology from UC Santa Barbara.
---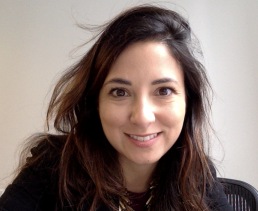 Christine Cottrell – Vice President, Account Manager –
Christine is a veteran researcher and a leader in LRW's Manhattan office. A former client of LRW's, she has worked both consultant and client sides in a variety of industries, with relevant experience in apparel, CPG, beauty, food and beverage and consumer electronics. Her clients value her creative thinking and ability to use insights and analytics to solve tough business problems. She holds a BA from Boston College in English Literature.
---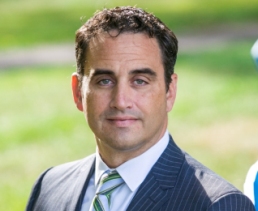 Stephen Palacios – Vice President, General Manager and Multicultural Expert –
Stephen Palacios is an expert on multicultural marketing. Palacios holds a BA from Saint Joseph's University (PA) and an MA from American University. He has been featured in publications including the Financial Times, Los Angeles Times, Harvard Business Review and AdAge, and has been featured on ABC's Nightline and PBS's Latino market documentary, Brown is the New Green.
---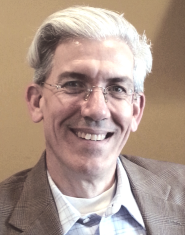 Charles Ellis – SVP, Marketing Science –
Charles has 25 years of experience in the marketing research and public opinion industries. Before joining LRW, Charles led marketing science teams at Ipsos and MAi Research, LLC. He is an industry recognized expert in brand equity measurement, serving as the global technical and analytic lead for P&G's brand equity measurement system while at Ipsos. Trained as a political scientist, he holds degrees from the University of Colorado, University of Florida, and Ohio State University.
---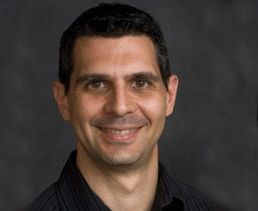 Frank Zinni, PhD – VP, Account Management –
Frank has extensive training in statistics, research methods, cognitive psychology and public opinion. Over the past 16 years, he has worked in a variety of different industries, including Healthcare, Gaming, CPG, Technology and Hospitality. His work has focused primarily on Segmentation, Brand Health and Advertising Effectiveness. Frank has his Bachelor's and Master's in Political Science from Villanova and his PhD in Political Science from UNC in Chapel Hill.
---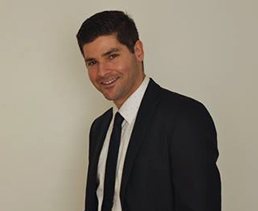 Hrag Balian, PhD – Director, Marketing Science –
Hrag Balian joined LRW in 2013 where he provides technical consulting on quantitative research projects. He is the co-creator of LRW's proprietary database scoring approach which employs a variety of optimization techniques to considerably boost predictive accuracy, enabling more successful direct marketing efforts. He is particularly interested in working with granular data to better understand individual-level decision making.
---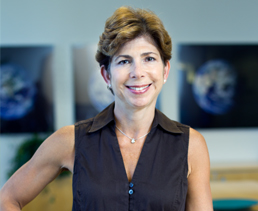 Peggy Einnehmer – Senior Vice President, General Manager –
Peggy has a varied background that ranges from highly strategic research to more tactical types of studies. Prior to joining LRW in 1999, Peggy was in charge of all advertising and daytime programming research for NBC and later served as a Black Belt in NBC's Six Sigma program. Peggy received a BA in Political Science (Phi Beta Kappa, Summa Cum Laude) from Vassar College, and has MBA work in marketing from NYU, Stern School of Business.
---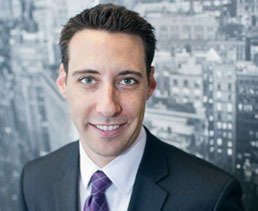 Andrew Chizever – Vice President, General Manager –
Andrew has both domestic and international experience in a variety of industries, including, but not limited to, technology, entertainment, gaming, travel & tourism and consumer products. He has experience in a variety of quantitative and qualitative research designs, including concept testing, segmentation, media allocation, brand tracking, copy testing, and ad tracking. Andrew graduated with a Bachelor of Science degree in Psychology from the University of Southern California.
---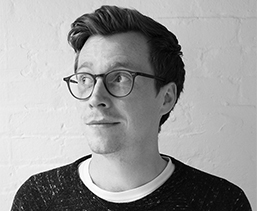 Matt Ayers – Managing Director, USA –
With experience leading complex, multinational research projects in a broad range of sectors, both online and offline, Matt has spearheaded LRWTonic's North American growth since its New York office was opened in 2013. He now heads up all of LRWTonic's US business and leads teams in New York and LA.